Mrs. Kinney's second grade class made old fashioned, homemade butter! They taste tested it afterwards and reported that it was delicious!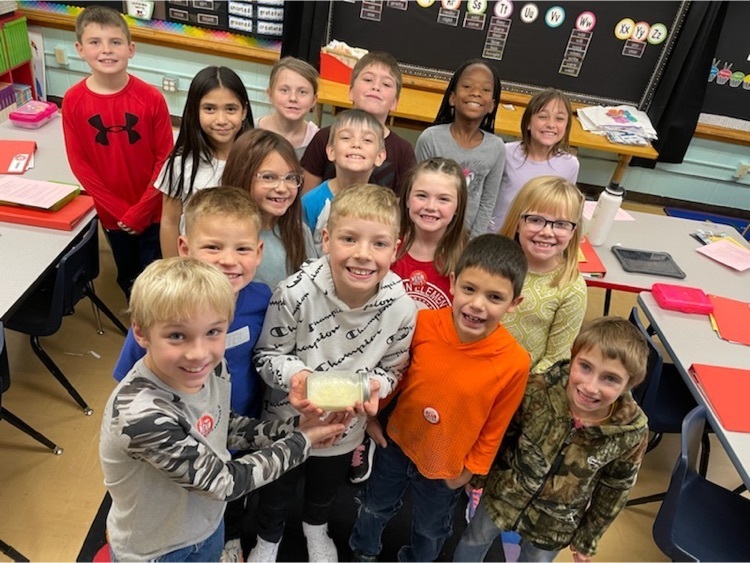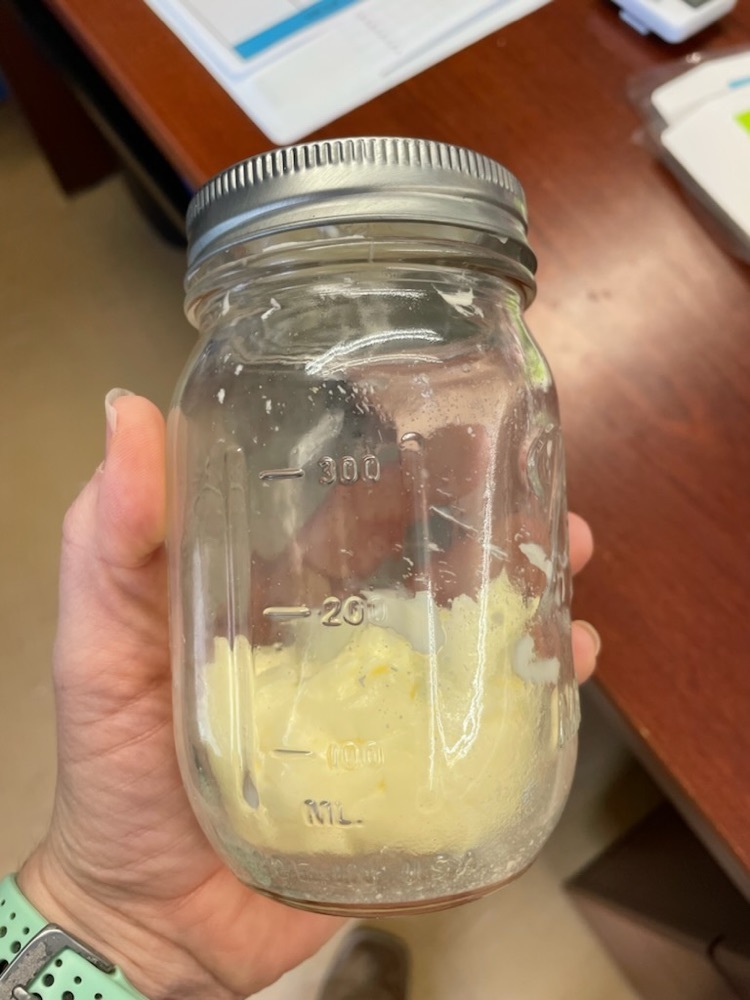 Today we had an assembly where we talked about the character trait of respect. We recognized some of our students who go above and beyond showing respect to others. Way to go, Dino-mites! We are so proud of you!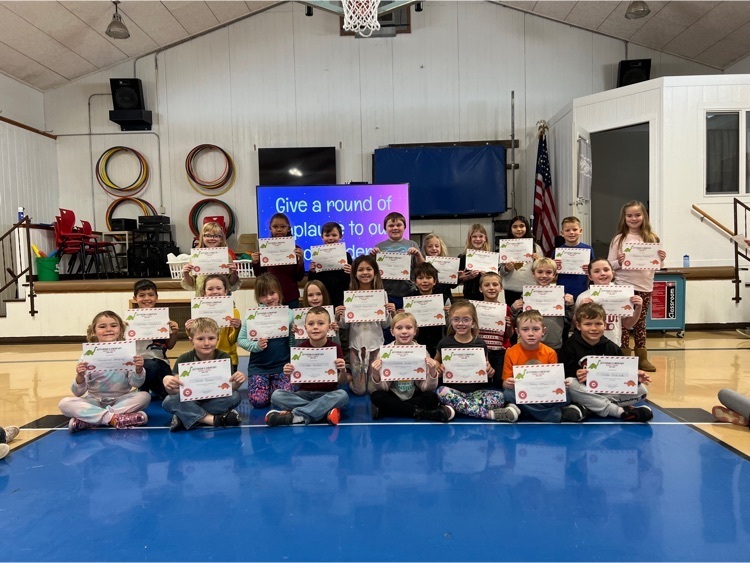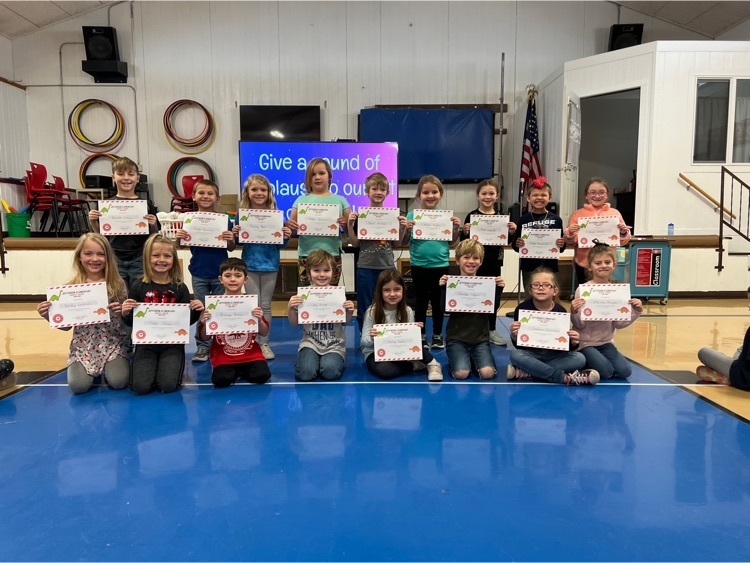 Bus 7 will not be running this afternoon. We apologize for the inconvenience. Just a reminder today is an early out. Jefferson students will be released at 1:10. Happy Thanksgiving!!

Look at these Dino-mite second graders! What a fun time connecting with and celebrating their awesome choices! We are proud of you! Be on the lookout for their postcards coming soon.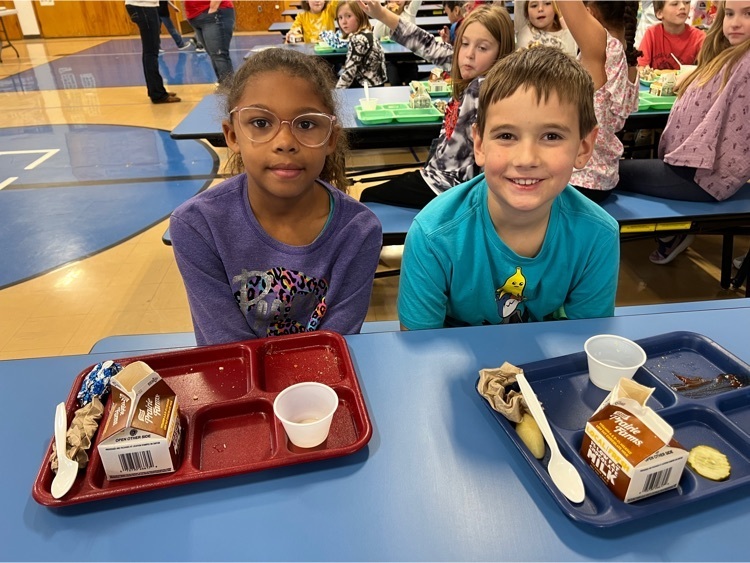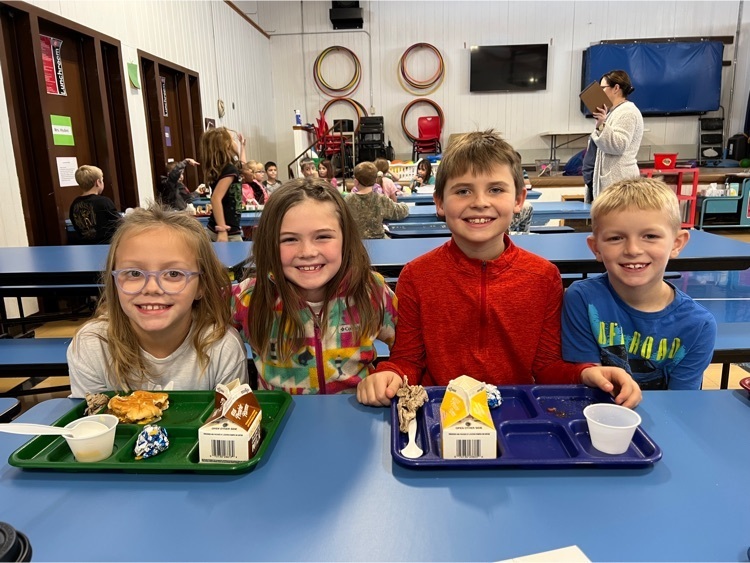 A huge thank you goes out to everyone who helped make our friendly competition so fun this week! The Griz brought in 36.2 lbs and the Bobcats brought in 40.6 lbs of tabs! In the end, the Cats came away with the win though it was close! The Ronald McDonald house will be glad to get the donation no matter what team it's from! Thanks again for the support.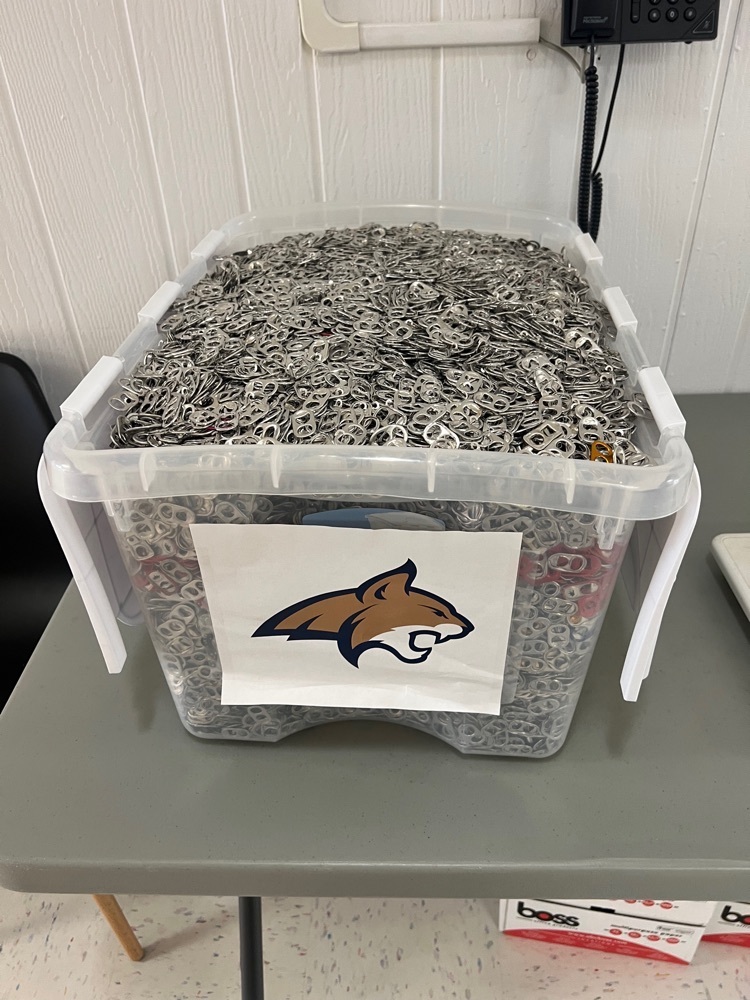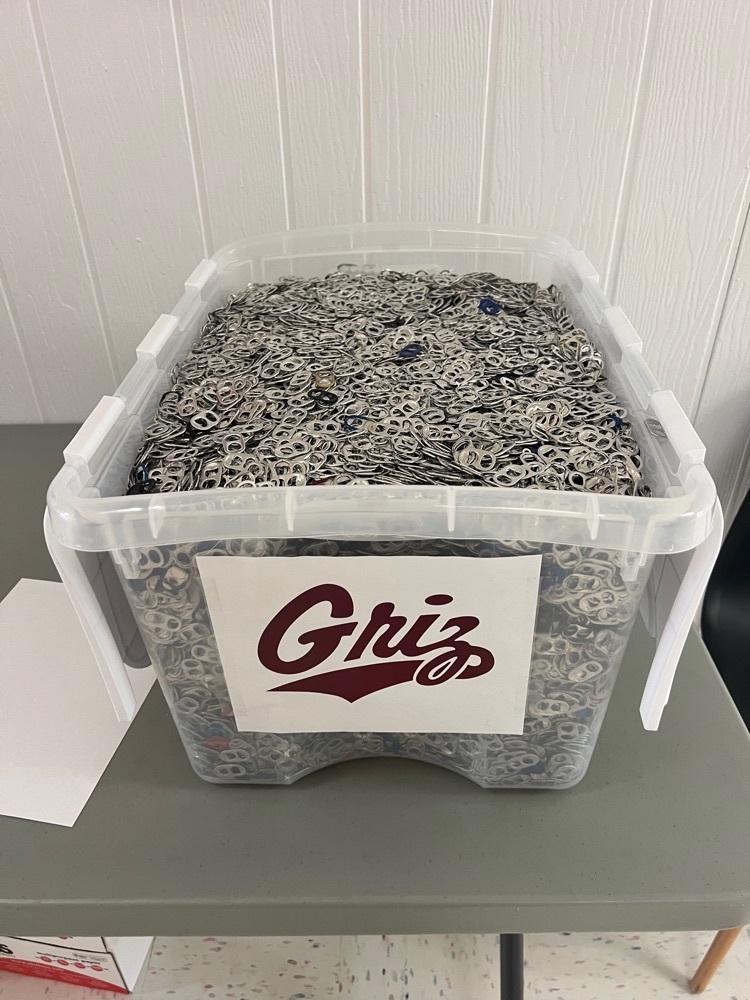 Congratulations to our first and second grade classes who earned the Golden Dinosaur! They earned their trophies by being Dino-mite in the Reading Awards Assembly. Way to be respectful of your friends!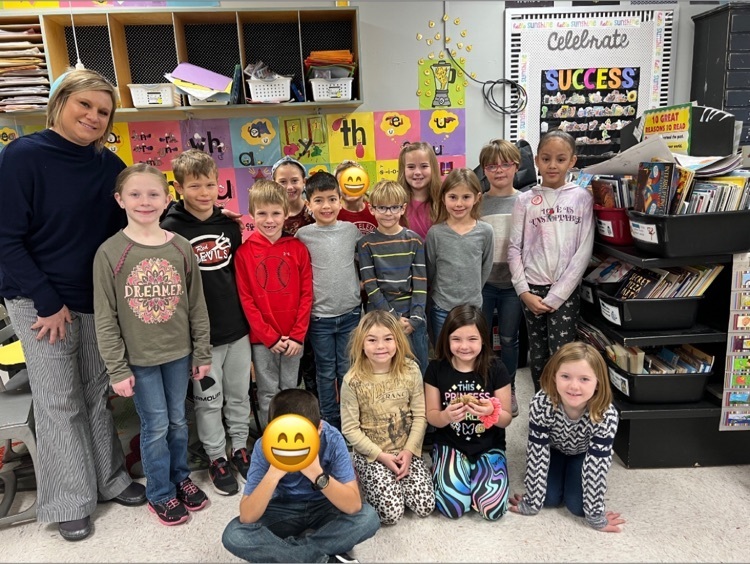 Congratulations to our second graders who worked hard and met their reading goal! We are proud of you! A big thank you also goes out to Stockman Bank for partnering and providing the gold coins and collector's albums for our hard working students!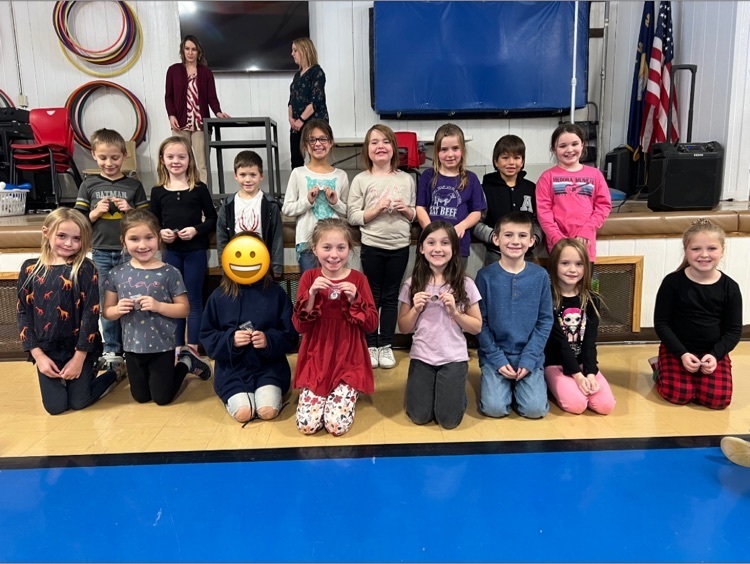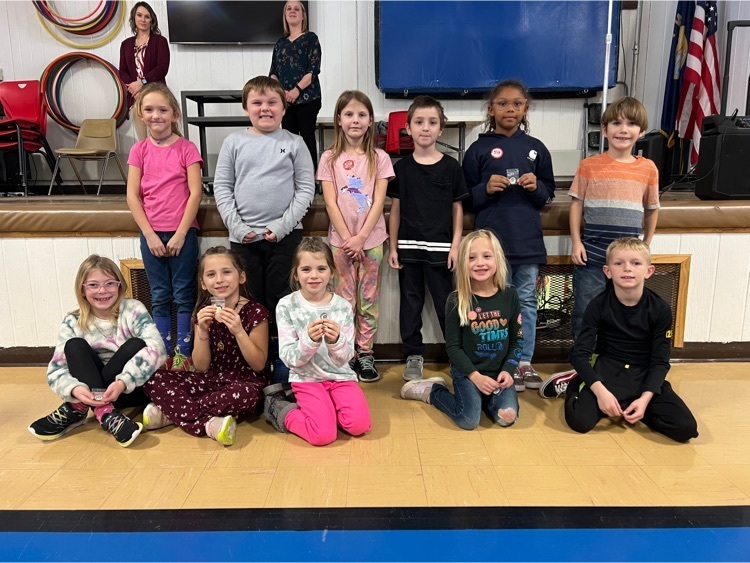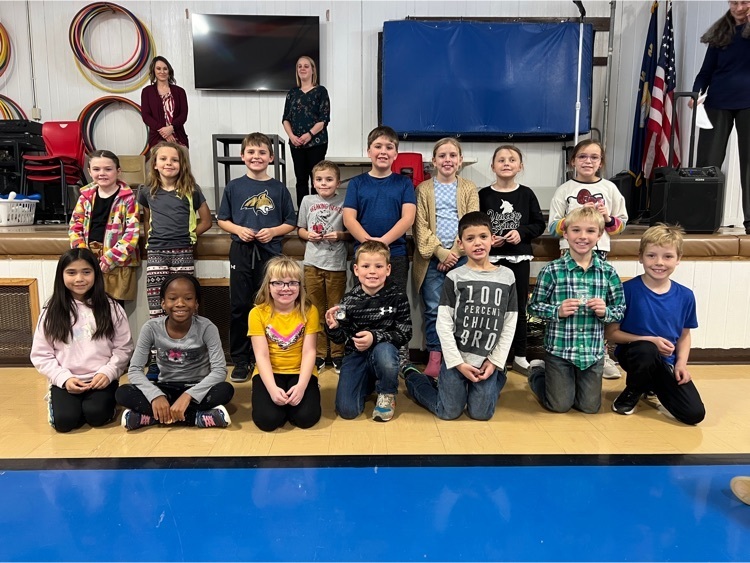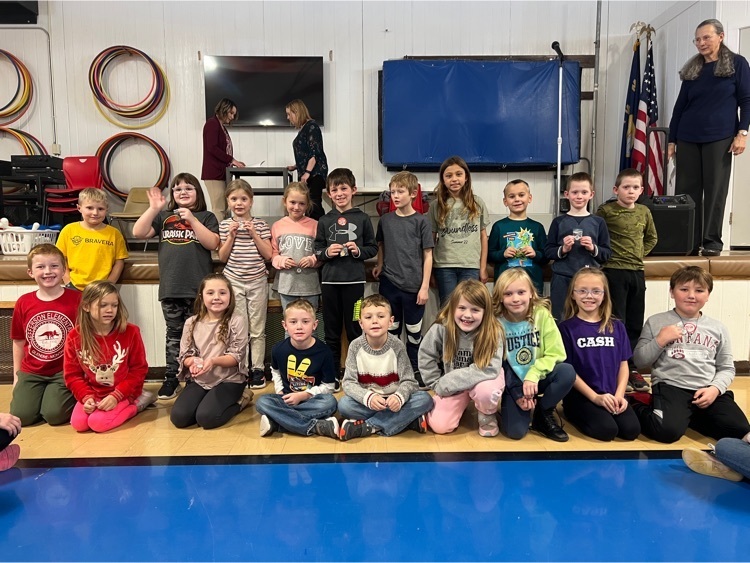 Look at these awesome second graders we got to celebrate on Friday! Way to be extra Dino-mite! Be on the lookout for your postcards in the mail!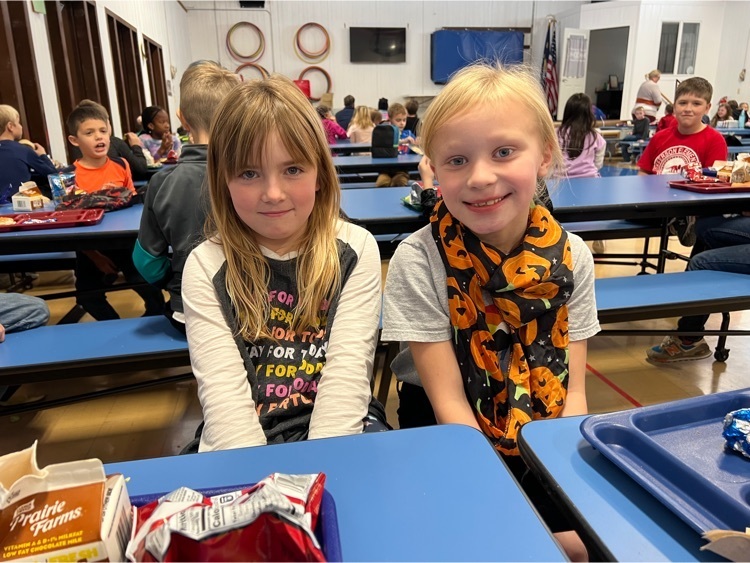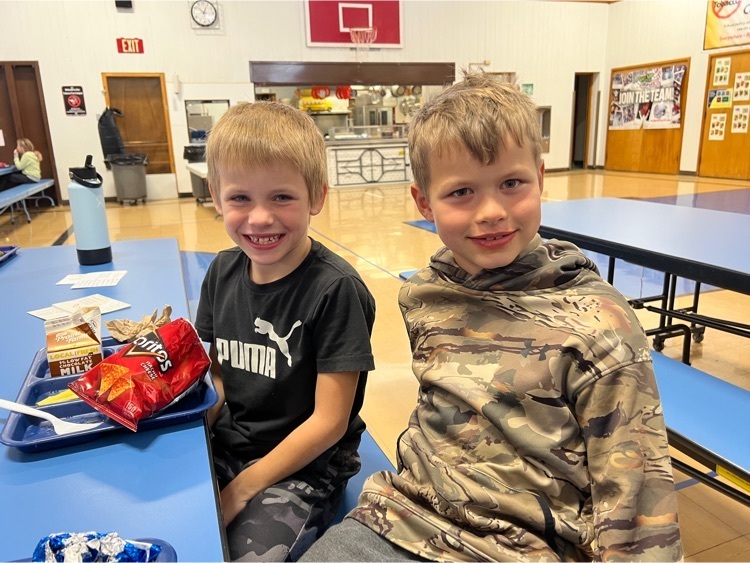 Mrs. Tuma needs help!!!! Hello! I hope this message finds you well this morning! I'm excited to be hosting a VERY large Forensics meet in Glendive at WMS and DCHS on January 7, 2023. I hope you can help me with judging, or at least getting the word out for judges. I will need a lot of them!!! No experience is necessary and I promise you'll enjoy the time you spend there. If you or anyone you know is interested in judging the wide variety of events at the meet, please go to the link below and fill in the form. I'll be in contact later in December to make sure you're still available and to let you know the times and events I assign you to. I'll also be emailing helpful videos and instructions about how to judge the various events. Keep checking your email after signing up! Thanks so much! Here's the link:
https://forms.gle/LmafzpodUgQ41ZV87

This kindergarten postcard lunch was so fun! We've got some really Dino-mite kindergarteners! Be on the lookout for postcards coming in the mail!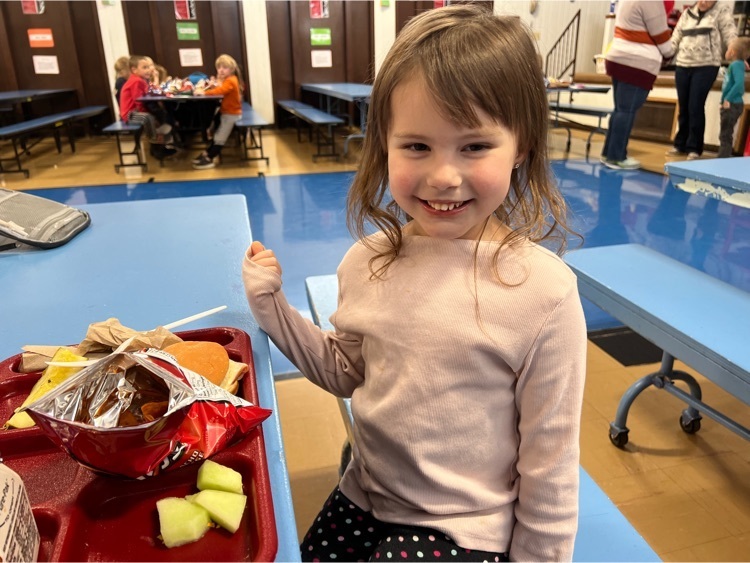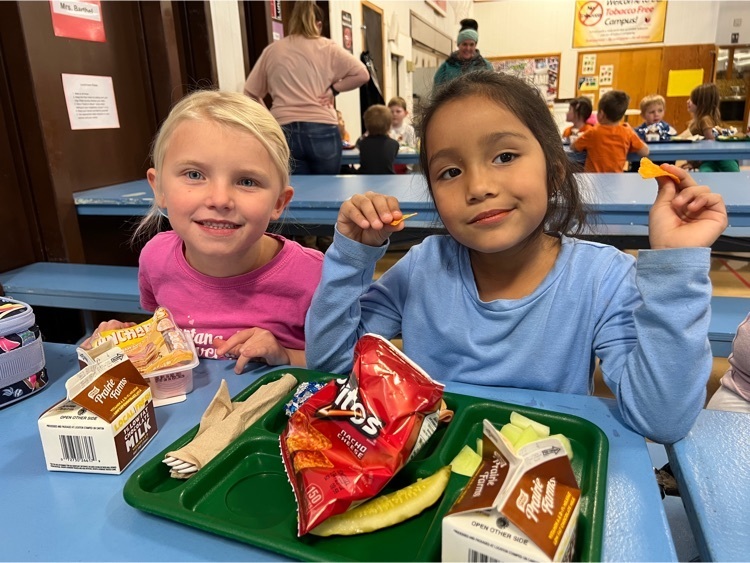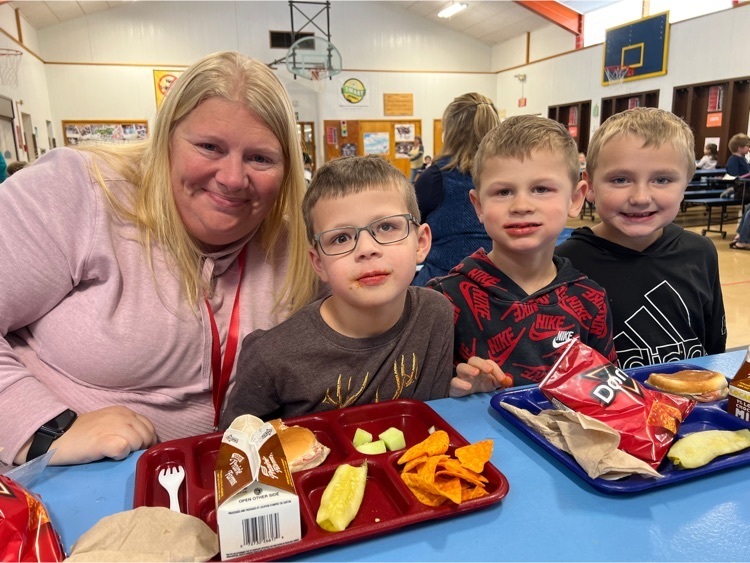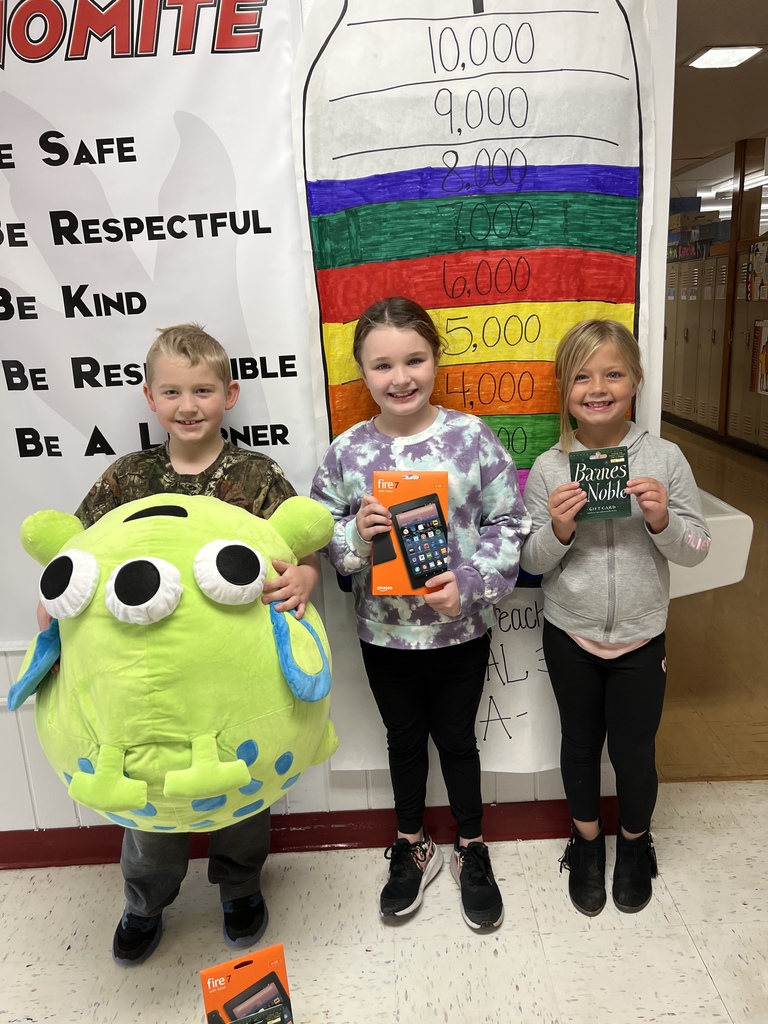 With the weather changing so drastically and quick, I wanted to take the time to address winter wear needs. We have heat at Jefferson but even with that, the temperature greatly differs in each room without our ability to adjust individually. Please be aware of this when you dress your child this week and upcoming winter. They will definitely need a coat, gloves, and hats everyday for outside recess. We will go outside as long as the windchill is above zero. Before we know it, they will need snow pants and boots otherwise they will be required to stay on the blacktop. Thanks for your help in making sure our students are prepared! -Caroline Coovert


Mrs. Greenwalt's class made some cool creations! They are a group of young engineers!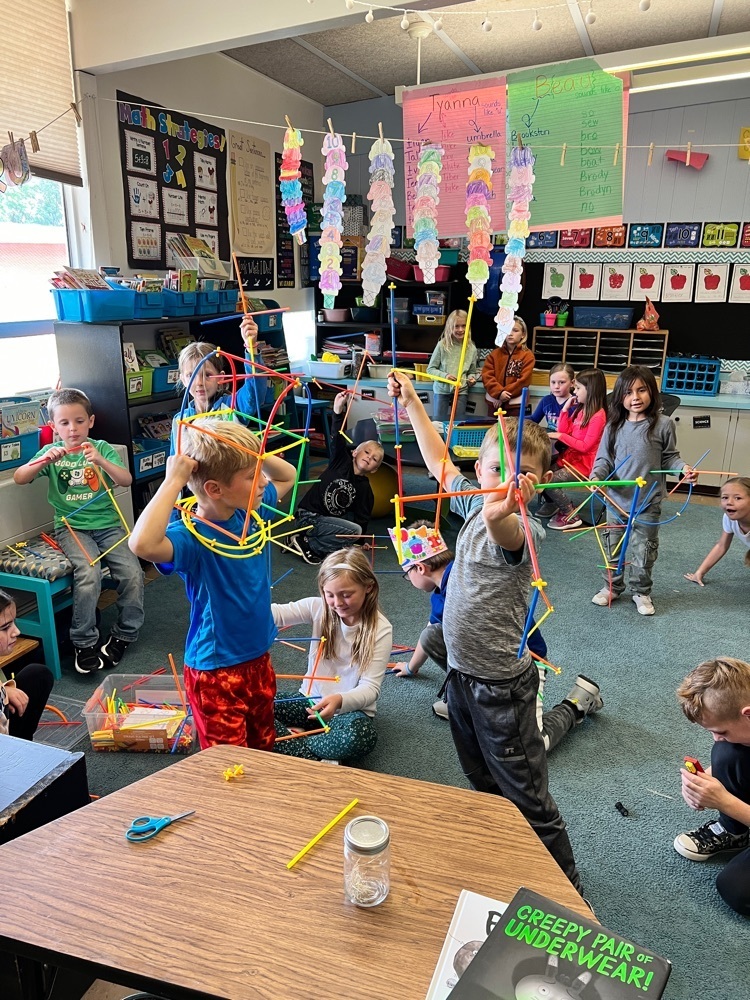 Some first grade students wrote their numbers in shaving cream for an extra fun way to get in more practice! Way to be mathematicians!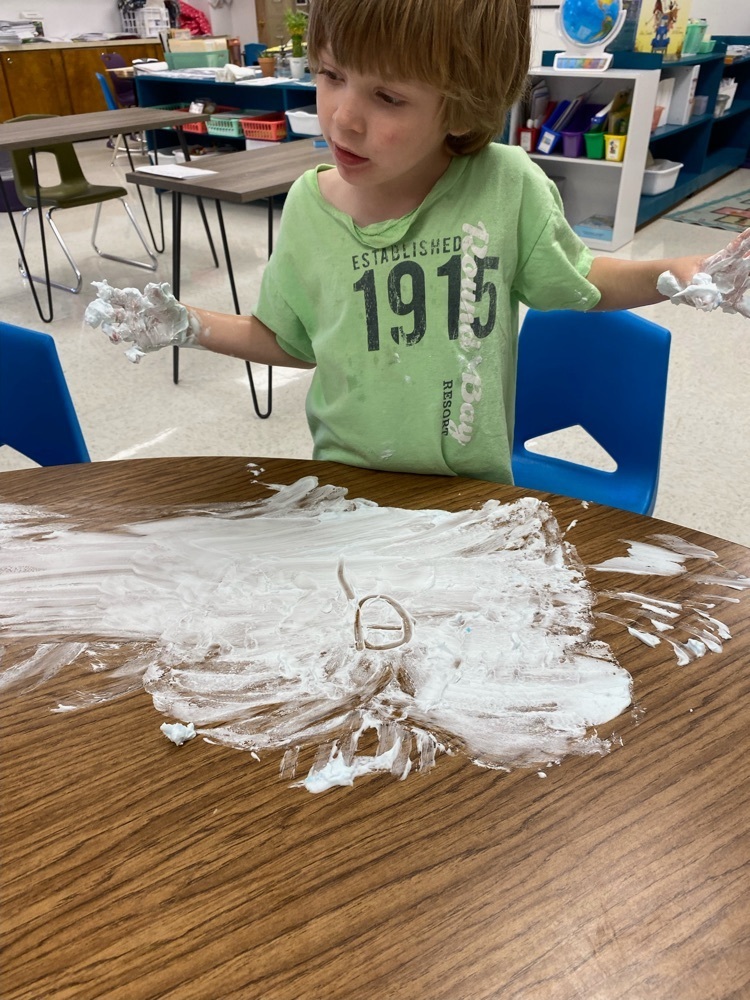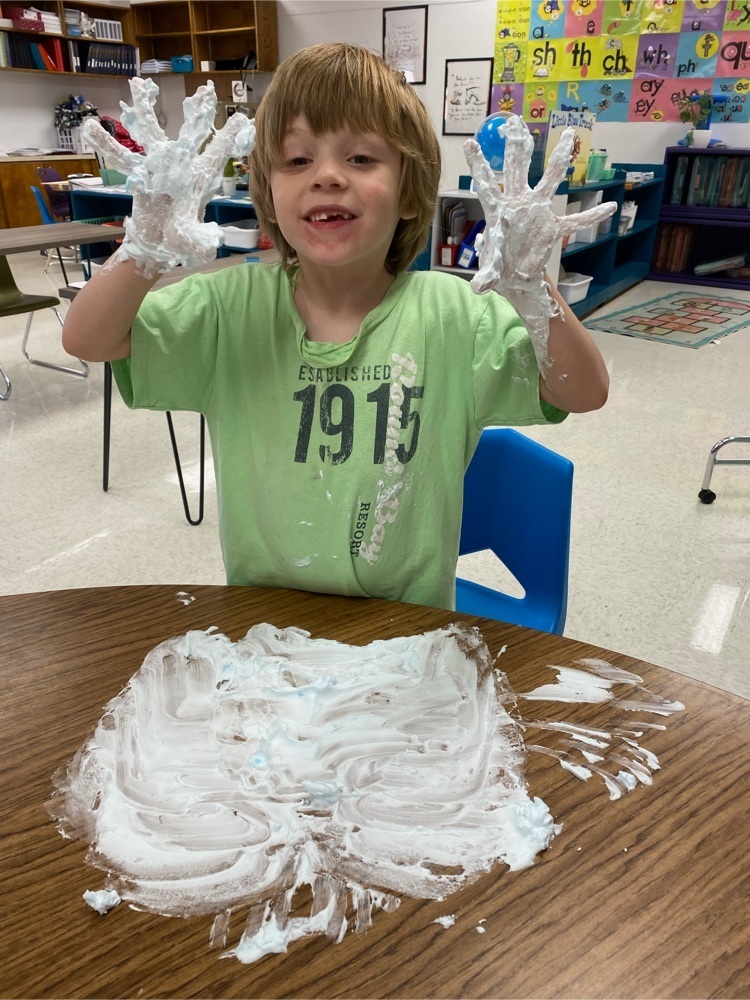 We had our first postcard lunch last week. We celebrated these amazing kids who are being extra Dino-mite. We are so proud of you!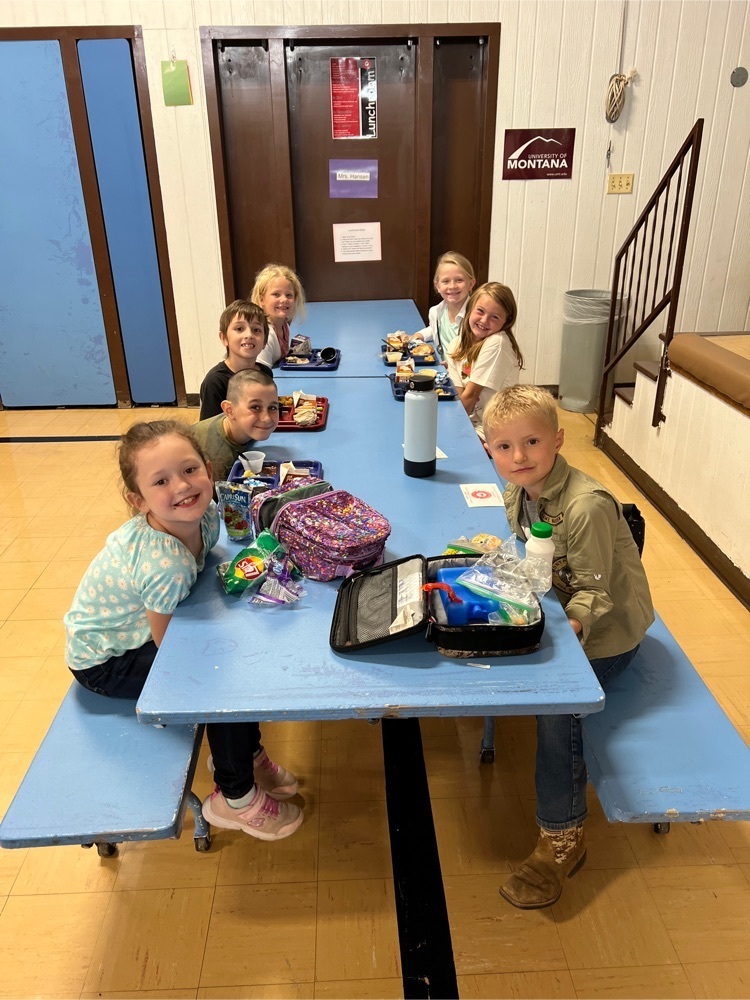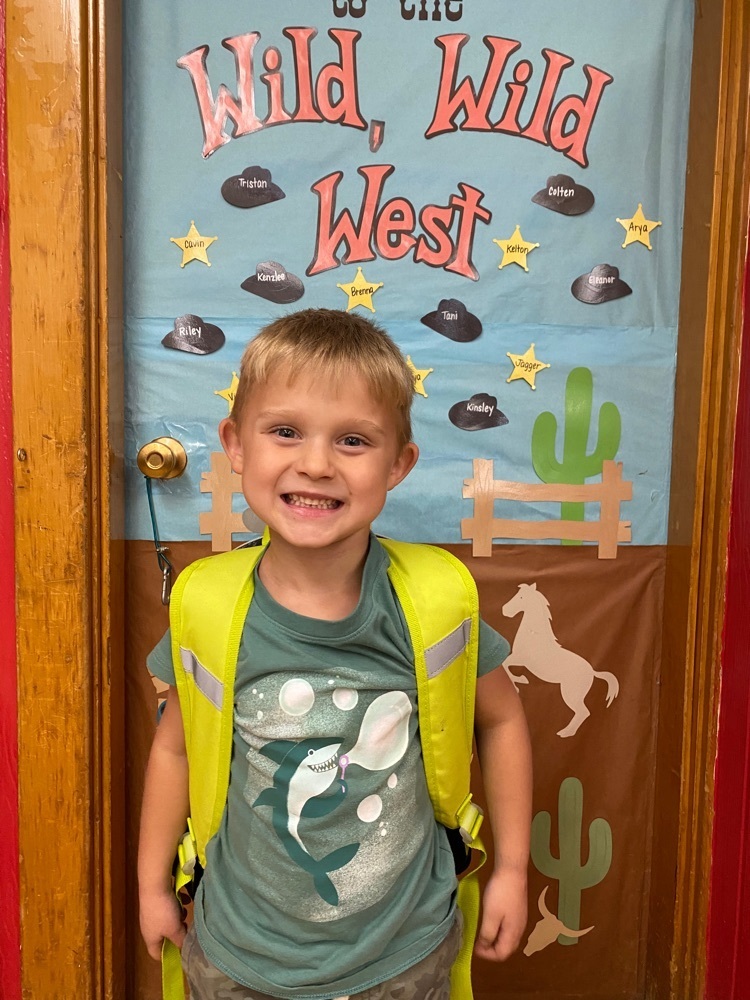 Sorry!! One more lunch change!! Tomorrow- Chalupas, fruit, veggie, and milk
Lunch Menu Change!!! Tuesday the 20th will be hamburger gravy, mashed potatoes, fruit, veggie, and milk. Wednesday the 21st will be Grilled Cheese/tomato soup, fruit, and milk. Have a great day!!

We had the best time at the All Schools Assembly for homecoming. We love when all of our students and staff can get together to celebrate together! Some of our second graders participated in the hula hoop game and they did awesome. Go Red Devils!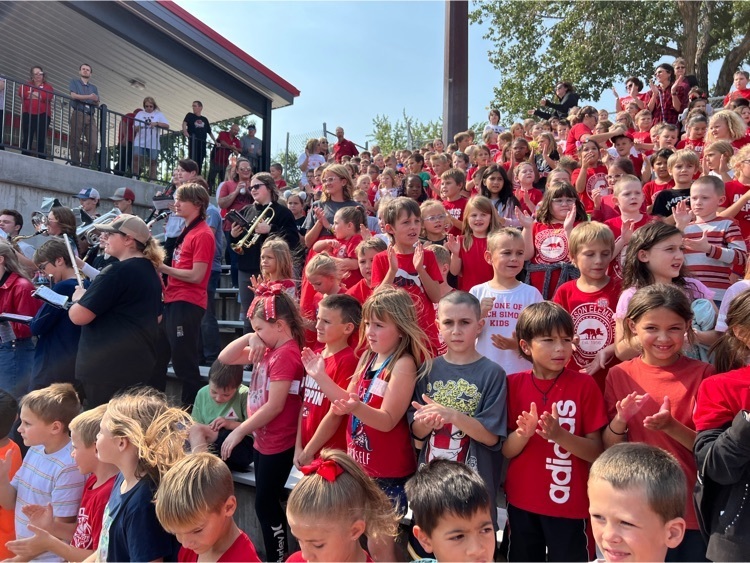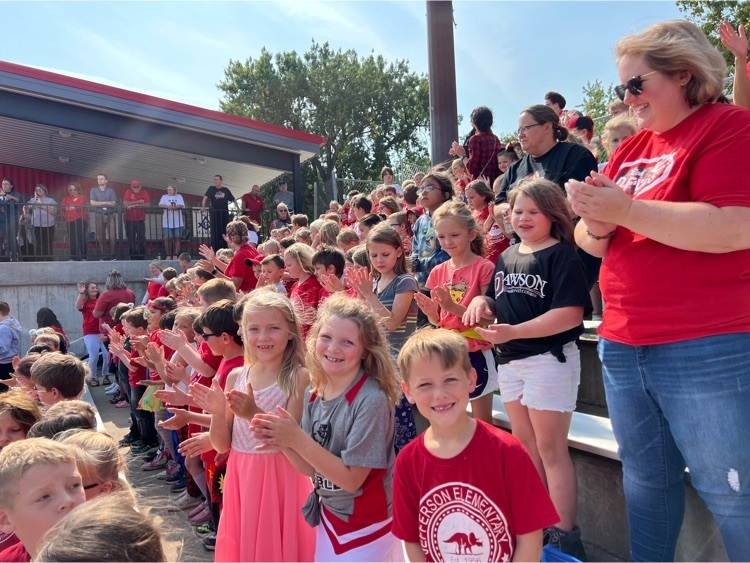 After our assembly this week, we had three extra Dino-mite classrooms who got the grade level trophy. Way to be Dino-mite Mrs. Corder, Mrs. Barthel, and Miss Geiger's classes!