We just were told our link to the video that was sent out last week from Superintendent Schreibeis didn't work. It should work now. Here is the message again with the updated link. New GPS Update:
https://www.glendiveschools.com/article/456398
Wow!! We are completely blown away with the generous people in our community!! A special thanks to the PTA for the great breakfast, Rub it Out BBQ for the AMAZING lunch today, and McPherson Dental for the super delicious cupcakes!!
This is your reminder that this week is Teacher Appreciation Week! If you would like to submit a video or picture to be included in the video for JES staff, please email it to
jes@glendiveschools.org
by 5 pm tomorrow (Thursday). The video will be shared on Friday. Thank you in advance for helping me with this project!
Staff Shout-outs were given on Friday to these amazing Jefferson staff members! Thank you to all of you who submitted a shout out. It was truly a special thing to be able to recognize them with your kind words. Remember, our Staff Shout-outs will be open for the rest of the year. Just submit the form and the JES staff member will be presented with a certificate and celebrated! Use this link:
https://forms.gle/2ssKHoiYi5DW5xo59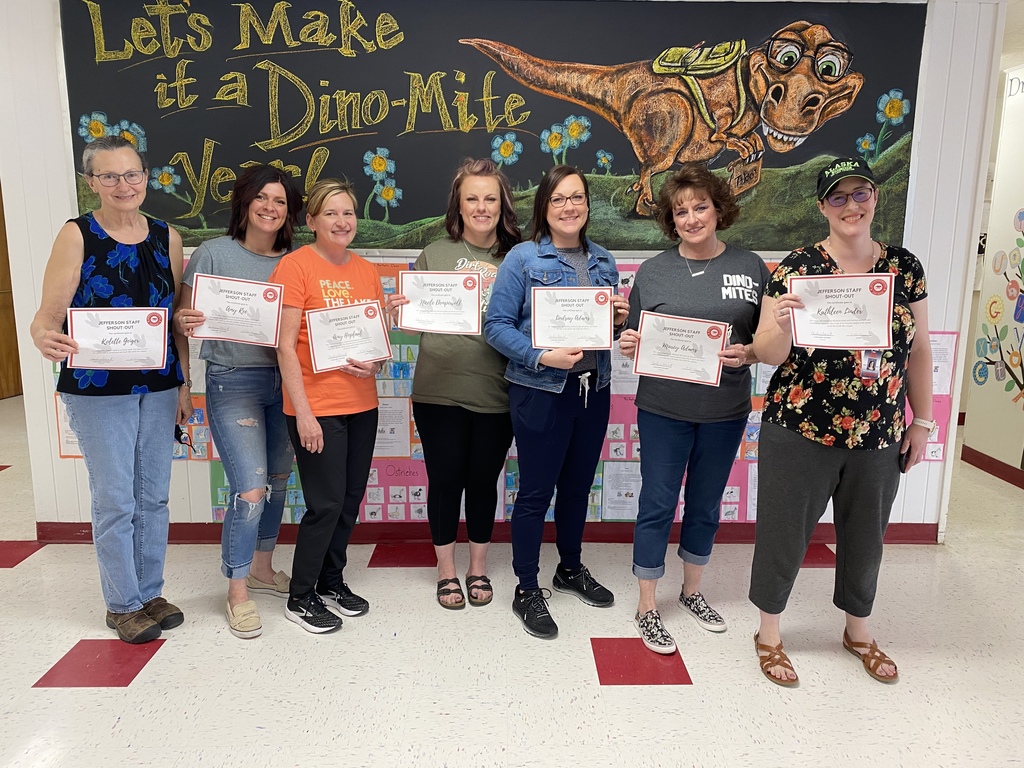 Just a reminder that Ballots are due Tuesday, May 4th at the Courthouse. The ballots must be received before 8 pm. Please make sure you follow all directions provided so that your vote will count. PDF:
https://5il.co/rm7t
#GPSCommunity #BeInformed #Vote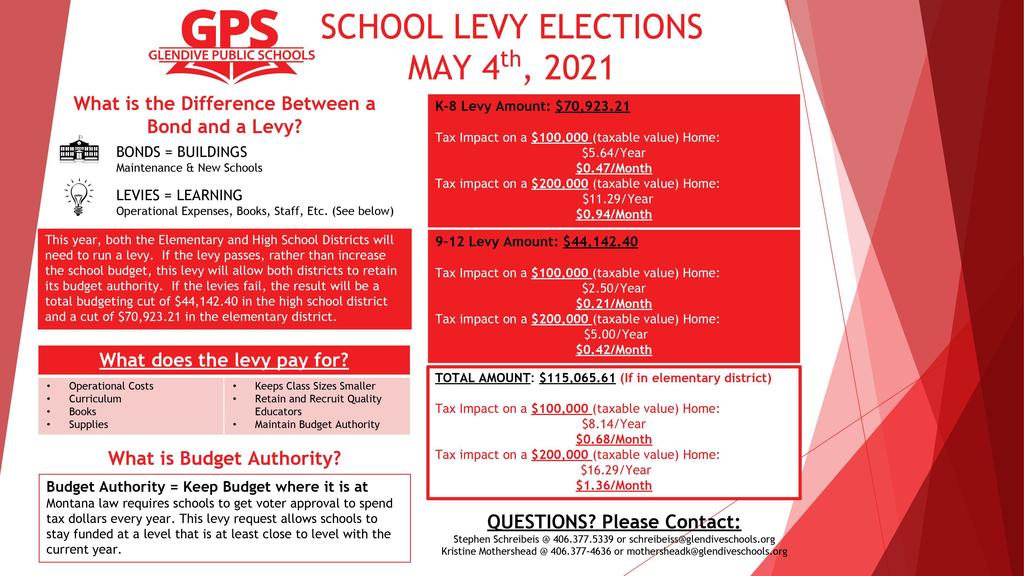 Next week is Teacher Appreciation Week. As part of the celebration, I will be making a video for the Jefferson teachers. If you would like to participate, submit a short video clip of your child, a picture, or a drawing to be included in the video for our teachers. Please send it to
jes@glendiveschools.org
. We did this last year and it was truly an amazing gift! Thank you in advance for helping me with this project and I cannot wait to share the finished product!
Thursday was Earth Day. Many Jefferson students were conservationists cleaning up outside and hanging posters to advocate for taking care of our Earth. What amazing students and staff we have!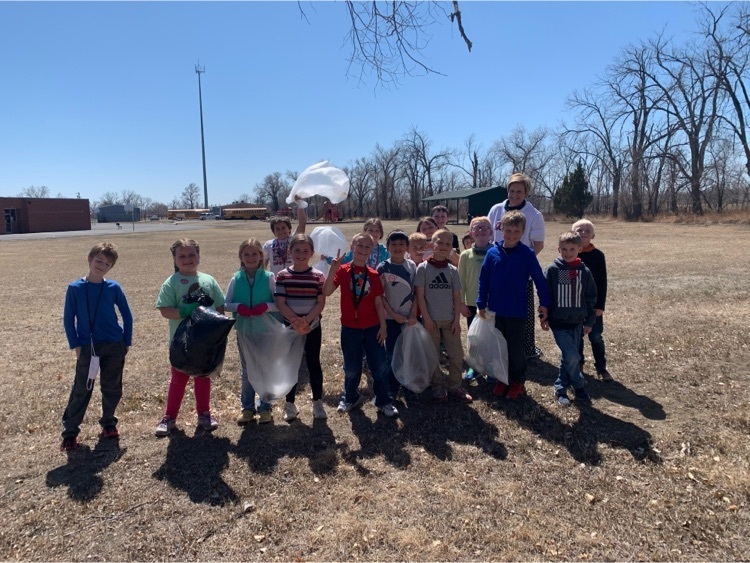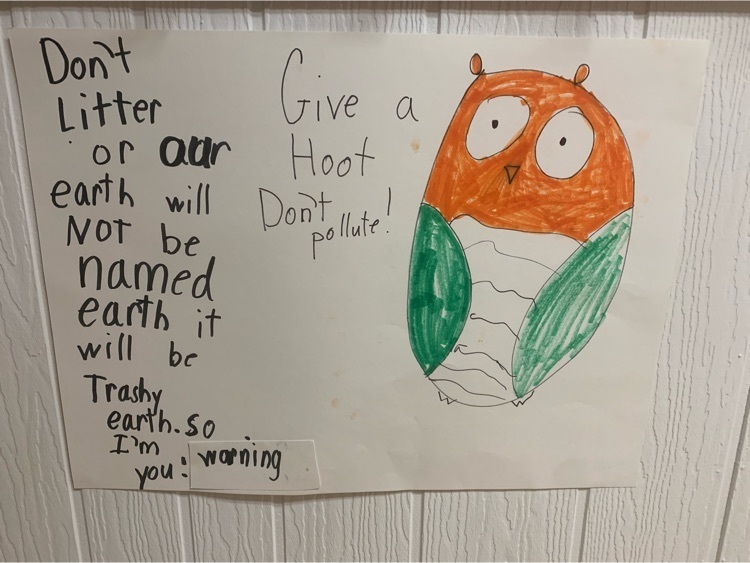 Ballots will be mailed out today for the May 4, 2021 Election. Below is a Flyer for the High School and Elementary General Fund Levies. PDF:
https://5il.co/rm7t
#Vote #BeInformed
Please remember to send your child to school with winter gear. They need snowpants, boots, warm coats, hats, and mittens for recess!!
There will be a change in the lunch menu for tomorrow!! April 14th we will be serving chicken taquitos instead of burritos. As always it will be served with fruit, veggies, and milk!! Have a great day!!
Jefferson School would like your help in recognizing and celebrating the amazing things our staff members do for the children of Glendive. If you would like to give a shout-out to a member of the JES staff for going above and beyond, please click on the link and fill out the following form. This will be available for the rest of the year. Thank you in advance for helping us recognize some amazing things going on!
https://forms.gle/hyZgR6tLkGnj9YqG6
Today is the day!!! Kindergarten screening/registration!!! It is one of our favorite days at Jefferson School! Such a neat little milestone for our future students!!

Hello everyone, We were asked by the Health Department to remind everyone to be diligent with cleaning. There is now community spread with the Norovirus. Also, please remind your students to not share their electronics to also help mitigate spread. Thank you f​or your help with making our schools and community safe! Have a great Easter weekend!
Just a reminder....we have an early out today! Jefferson Students will be dismissed at 12:30 today. We do not have school on Monday (4/5). Enjoy the warm weather!!
Kindergarten Screening and Registration: Jefferson School will be holding Kindergarten screening and registration on Friday, April 9, 2021 from 8:00 AM to 1:30 PM at Jefferson Elementary School, 800 Jefferson School Road, Glendive, MT. Due to COVID-19 walk ins will not be allowed. To pre-register please call Susan Miller at Jefferson School at 377-4155. Please bring your child's birth certificate and immunization record to your appointment. Please do not arrive prior to your scheduled time.

Dear GPS Parents, We're excited to announce the new Social & Emotional Learning Hub on
www.glendiveschools.com
. This growing library contains helpful videos, games, community mental health resources, and activities. It also gives you free access to parent versions of the curriculum, used at GPS. 👉 Visit the SEL Resource Hub:
https://www.glendiveschools.com/o/gps/page/social-emotional-resources--15
Please take a moment, this weekend, to review this ACT NOW Card (
http://bit.ly/GPSActEveryTime
) with your student. This reminds us to ACT (Acknowledge, Care, and Tell) if someone is struggling with thoughts of ending their life. This year has been tough for all of us. Let's continue to check-in on one another We are truly stronger together. Additional suicide prevention resources can be found here. Have a great weekend, The GPS Staff P.S. You can access the Social & Emotional Learning Hub anytime. From the school district website (
www.glendiveschools.com
), select Menu -- Parents & Students -- Social & Emotional Resources.
Just a reminder that today is an early release day! Jefferson students will be dismissed at 12:30. Also, please help your child to remember to bring their Ipads to school and they need to be charged and ready to use.